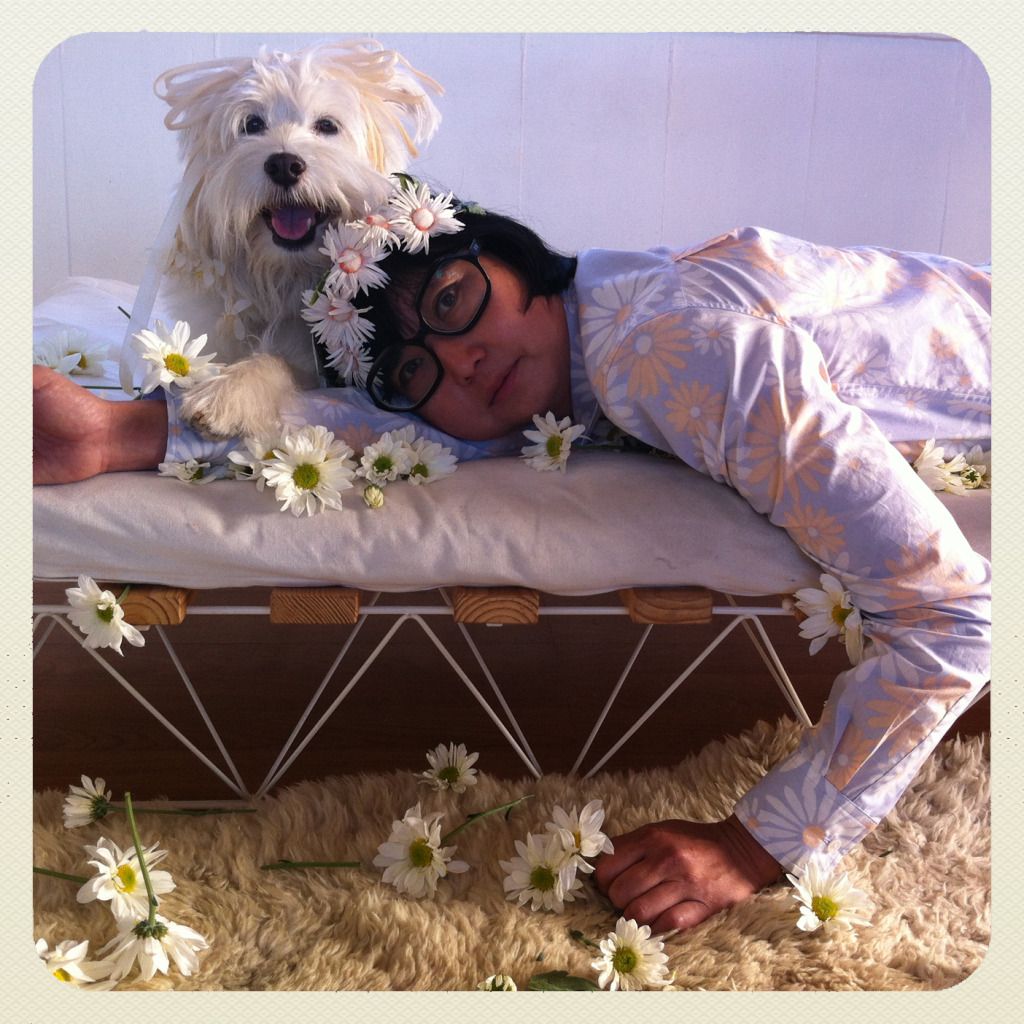 Hey Shirley! Thanks for taking the time out to stop and smell the daisies with me. Kudos to you for being my most visionary celeb guest yet! Our shoot was so beautifully styled, thanks to you! What kinds of things, people or k-9's inspire you?
Creative, risk taking, unique people and critters inspire me, especially the ones who love to stop and smell the daisies. 
Were you inspired to put a beautiful garland on the top of my head in order to take attention away from the beard on the bottom of my face?
Au contraire  The garland was put to complement the lovely facial hair you have. 
So you told me that you were into Daisies because they reminded you of the Czech film of the same name directed by Věra Chytilová in which two girls go on a destructive prank spree. I'm not really into destruction, so let's say that we went on a PG prank spree: what's one prank you'd want to do with me?
Well I'd love to go on a Thelma and Louise style californian road trip with you in a british car (with the drivers side on the right ) and put a fake steering wheel in front of you so that people will think you are driving the car.  
Do you mind doing this MadLibs with me?
Shirley and Maddy sat (  Pensively  ) on a  bed of white daisies. They day dreamed of ( mods    ) and (  rockers    ) until a ( Extra-terrestrial ) swooped down and covered them with ( Reeses pieces  ), forcing them to go to (the Prada store  ) to buy new clothes.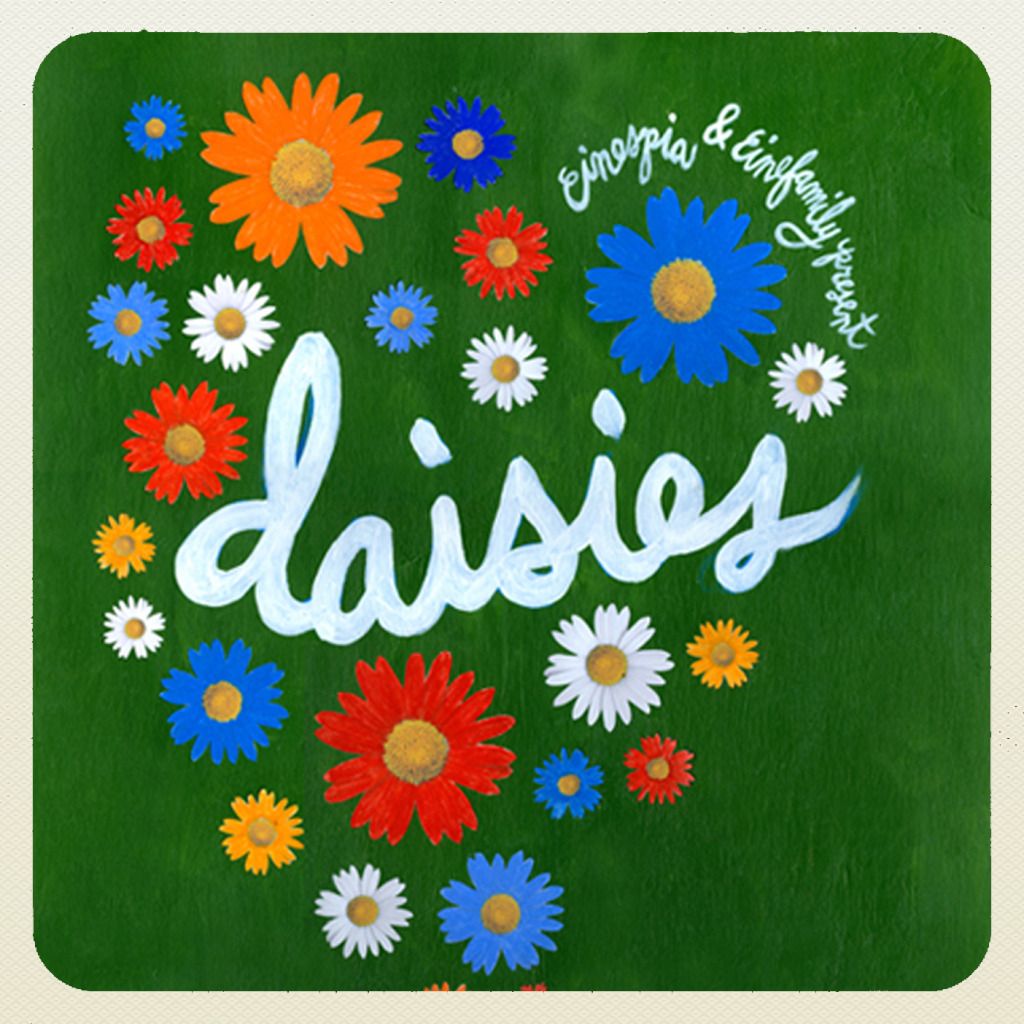 I love that daisies are the flower of innocence. If say, someone like Ryan Gosling wanted to take my metaphorical daisy away from me, how do you think he would woo me?
He would say you are Harold and he's Maude and would like to take you for a drive. 
Ok, so, it's undeniable, the smell of politics is in the air… Do you think that these headbands would be a cute accessory for someone who was theoretically thinking about maybe trying to possibly sneak into something like oh, I have no idea, say one of George Clooney's Obama Fundraiser parties? Just hypothesizing here… If not that particular event, then what other occasions would befit such fun accessorizing?
Yes, Obama fundraisers, dance parties, Bunkminster Fuller fan club meetings, a walk in the park, basically any fun activity where you want to look smart!
I heard that you keep two cats in your house. .  . Not to be judgemental, but wassup wit that? Seriously…
Sadly I don't have a yard for canines to roam around in and parade in their fashion finds,  otherwise I would totally have one! And my cats like to dress up like you, you guys would have a lot to talk about!
*****
Hair pieces by one of my NEW favorites -  Ban.do.
More Shirley  - http://dailyshirley.com/