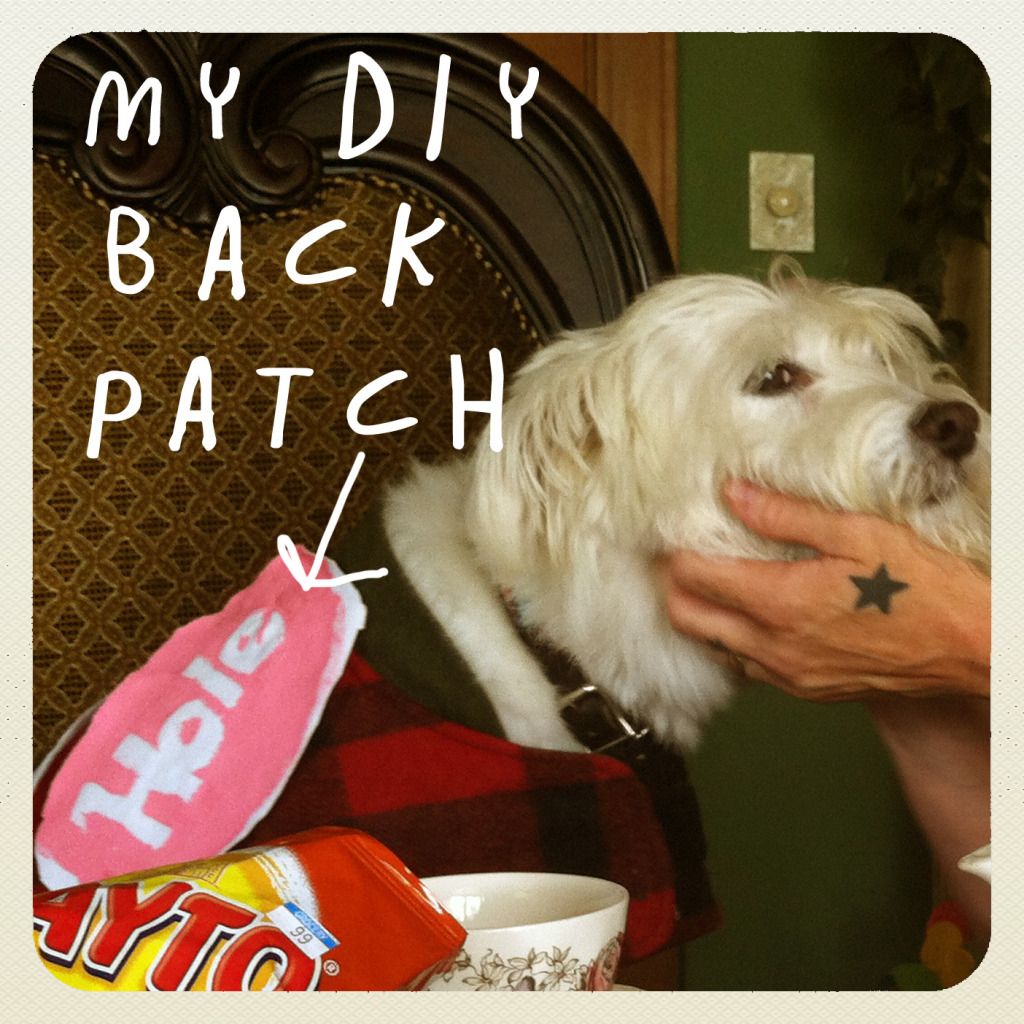 Last week I was ever so lucky enough to sit down with my dear friend and dog lover, Patty Schemel. We first met way back in 1995 at the Z100 Jingle Bell Ball at Madison Square Garden while she was killing it as the hard hitting drummer for one of my most fave bands ever: HOLE! I've been on a British kick lately and wildly enough, Patty is headed across the pond this week to promote her new documentary "Hit So Hard: The Life & Near Death Story of Patty Schemel." We sat down for an authentic UK style High Tea and a quick chat!
E-llo Pa-Ey! Let's start with a real Britt-y question right away! Lets pretend we got locked up in Tower of London. What crime would we have committed and how would we pass the time away?
Public urination which is legal for a dog but I discovered its NOT legal for humans.  We would nap, eat shepards pie, fish and chips, drink orangina, and watch Benny Hill and Lip Service.
I feel really sad about the whole Kate Middleton breast exposure fiasco. I'm collecting celebrity haikus to send to her, could you please compose one?
I'm no poet. Sorry. 
Wow! That was very anti-establishment of you. I like it.
Just talking hypothetically, but if you were Ryan Gosling and you wanted to ditch that Eva Mendes person, for say, ME, what would you tell Ms. Mendes I have that she doesn't?
Duh. Fur. 
My favorite clothing item from the 90's that I would never wear now was a tight baby doll dress with a huge slit down the back that was sewn up with safety pins and tiny buttons that had the "Spam" logo on them… What was yours?
First of all why wouldn't you wear that dress.  I wore Flannels with cut off sleeves and converse high tops. I would also wear boxer shorts. Disgusting. Levis chords. There were some shant moments. Short pants. Shants. The wool hat everyone wore. And whatever glasses you could get at the gas station for 8 bucks. Nothing special. Anyway…..Also long sleeve shirts cause you don't want your arms to show. 
I love that you are an open lesbian, and you used to have a dog walking company. You don't at all have to answer this, but did the end of that business have anything to do with pressure from your Sapphic sisters to pursue a line of work that was decidedly more feline and less k-9 or is that whole thing a stereotype? My follow up question to this topic is: "do you know Ellen?"
I see the connection that you are making and but the ending of my dog company happened because of my baby. An actual human baby. I am not a cat person in any way. I have met Ellen and I don't know if she is a cat person. Cats are fine they are just not my thing. But if you are talking Pussy thats a whole other story.
Ok, so if you could assemble a dream band with any persons living or not, who would be in your band and why? Also, could I play the guiro in it? Also, could the guiro be painted to look like a colorful fish?
Yes you could play that. My dream band would have Boy George. Robert Plant. Patti Smith. David Bowie. And Cat Power. 
Ok, but seriously, let's have a 90's inspired side project. Can you please describe?
Maddy….We would have Long hair. Drug problems. Distorted guitars. 
Oh, Pa-Ey! Good on ya for havin' a such a grand chat with me today! Have so much fun in London and remember that over that side "fanny" is "lady bits," not a word that is used to describe a dorky waist pack. Pip-Pop to you and good day! 
CAMBRIDGE 9.21.12
DUBLIN 10.21.12
Light House Cinema
GLASGOW 10.21.12
Glasgow Film Theatre
LONDON 10.16.12
ICA London
BRIGHTON 11.24.12
Picturehouse